Mayor Danny Jones
Charleston, West Virginia
---
Working with community groups, a city council of dedicated community leaders and volunteers who follow their passions for various causes and projects, Mayor Danny Jones leads a city of people working to make Charleston the cultural, recreational and business capital of Appalachia.
In May 2007, Mayor Jones became the first Mayor of Charleston in 20 years to win re-election, winning 78 percent of the vote. In 2011, he became the fourth mayor in Charleston history to be elected to a third term as he won with 71 percent of the vote.
His vision for making Charleston a more attractive place to live, visit and invest in the future has produced several significant accomplishments, including: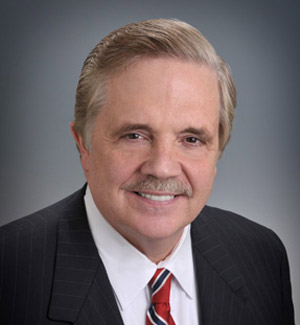 Mayor Danny Jones
---
Creation of a FestivALL Charleston, a fine arts festival that has improved Charleston's reputation as a destination for cultural tourism and a vibrant community in the emerging creative economy;
Aggressive housing initiatives and investments that have transformed affordable housing in the city, turning a crime-ridden, nearly bankrupt private housing project into a safer, attractive complex and leading to the redevelopment of Charleston's three largest public housing complexes;
Responsible fiscal leadership on a manageable plan to confront the city's $99 million underfunded pension obligations, which have been accumulating for decades, while avoiding the fiscal implosions experienced in other cities;
Renovation of Haddad Riverfront Park to include a protective and iconic canopy, the Schoenbaum Stage and a new and expanded boat dock, all part of a master plan to develop Charleston?s riverfront as a more user friendly facility and signature attraction in the region;
Development of several events that bring people to Charleston, such as the Rod Run & Doo Wop and Live on the Levee among others, and significant investment in several hotel properties downtown where visitors can stay close to the action;
The construction of Appalachian Power Park, which has been home to professional baseball and several special community events;
The 2008 World's Strongest Man competition that demonstrated Charleston's capacity to host world class sporting events, attracted visitors from throughout the world and showcased the city and state to a global audience;
The opening of the Roosevelt Neighborhood Center, which changed an old school building into a vibrant gathering place on the city's East End;
A renewed emphasis on customer service in public safety and all city services;
Decorative lighting of two bridges, including the multi-colored LED deck lighting of the Kanawha Boulevard Bridge, the only one of its kind in the eastern United States;
A street paving program that led to more paving and better infrastructure throughout the city;
An aggressive building enforcement program that holds property owners more accountable for the condition of their houses or buildings and has led to the restoration or demolition of hundreds of decaying or abandoned houses throughout the city;
A change in the city election schedule that will save hundreds of thousands of dollars in tax money;
A strong working relationship with the University of Charleston that led to the creation of the downtown business school and a renovated, state-of-the-art softball field at a city-owned park;
A landmark legal battle that established zoning rights for West Virginia cities seeking some control over the location of gambling establishments.
In addition to his service as Mayor, Danny Jones has served as Kanawha County Sheriff, a member of the West Virginia House of Delegates, communications director for the West Virginia Department of Transportation, and as director of Kanawha County's 911 Center, the Charleston's Refuse Department and the city's Emergency Services Department. He enjoyed success in the private sector as a popular radio talk show host and restaurateur.
Mayor Jones has three sons: Zachary Jones, 24; Jarrett Laury Jones, born in September 2006; and Andrew Laurance Jones born in February 2008.
Office of the Mayor
The City of Charleston currently operates under what is commonly known as a "strong mayor" form of government. Under this system, Mayor Jones is the chief administrator and all functional departments of the City operate under his guidance. The Mayor's Office serves as a focal point for public information for the City. Mayor Jones and his staff provide information on a variety of issues including responding to information requests from both the press and the public. Their focus is to serve the citizens of Charleston and to function as liaisons to other City departments.