Thursday, December 12, 2019
7:00 p.m.
---
The Charleston Christmas Parade will be held Thursday evening, December 12, 2019, with step-off at 7:00 p.m., sharp. Parade lineup begins at 5:30 p.m. on Kanawha Boulevard between Clendenin and Capitol Streets. The parade route will begin on Kanawha Boulevard, proceed east to Capitol Street, Capitol Street north to Washington Street, Washington Street west to Court Street, Court Street south to Quarrier Street, Quarrier Street west to Clendenin Street; Clendenin Street south to Kanawha Boulevard where it will end. Units may turn right (west) onto Kanawha Boulevard to leave the parade or left (east) to unload passengers, secure equipment, disband, etc. and may continue eastbound to exit the route.
All floats and vehicles must enter from Kanawha Boulevard at Clendenin Street. The middle two lanes are to be kept clear for unit movement/placement – the outside lanes will be for staging. ALL traffic will move eastbound ONLY during the lineup.
The Charleston Town Center will be judging the floats 45 minutes prior to parade step-off. Please see the Charleston Town Center Float Contest rules for details. You must be on time for the lineup or you may be moved to the end of the line. Awards will be presented as you pass the "Review Stand" in front of the Town Center's Court Street entrance.
Due to safety concerns, items may be distributed by walkers only. Children under 12 years of age riding on any entry must be accompanied by an adult.
Please return your parade applications no later than Monday, November 18, 2019. Late applications will not be accepted.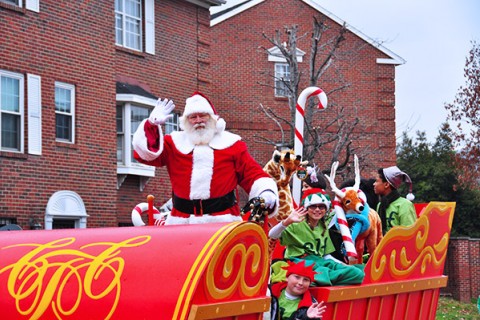 Contact Information:
Renee Jones, Special Events Coordinator
304-348-8000, ext. 104
renee.jones@cityofcharleston.org

City of Charleston
PO Box 2749
Charleston, WV 25330
---